There are plenty of opportunities for energy savings — whether you work in a plant, hospital, government or manufacturing facility. By investing in these quick wins and high-value upgrades, you can help make your facility more sustainable and save some money in the process.
Investing in sustainable supply chains and facilities is good business: 33 percent of consumers choose brands they believe are doing social or environmental good.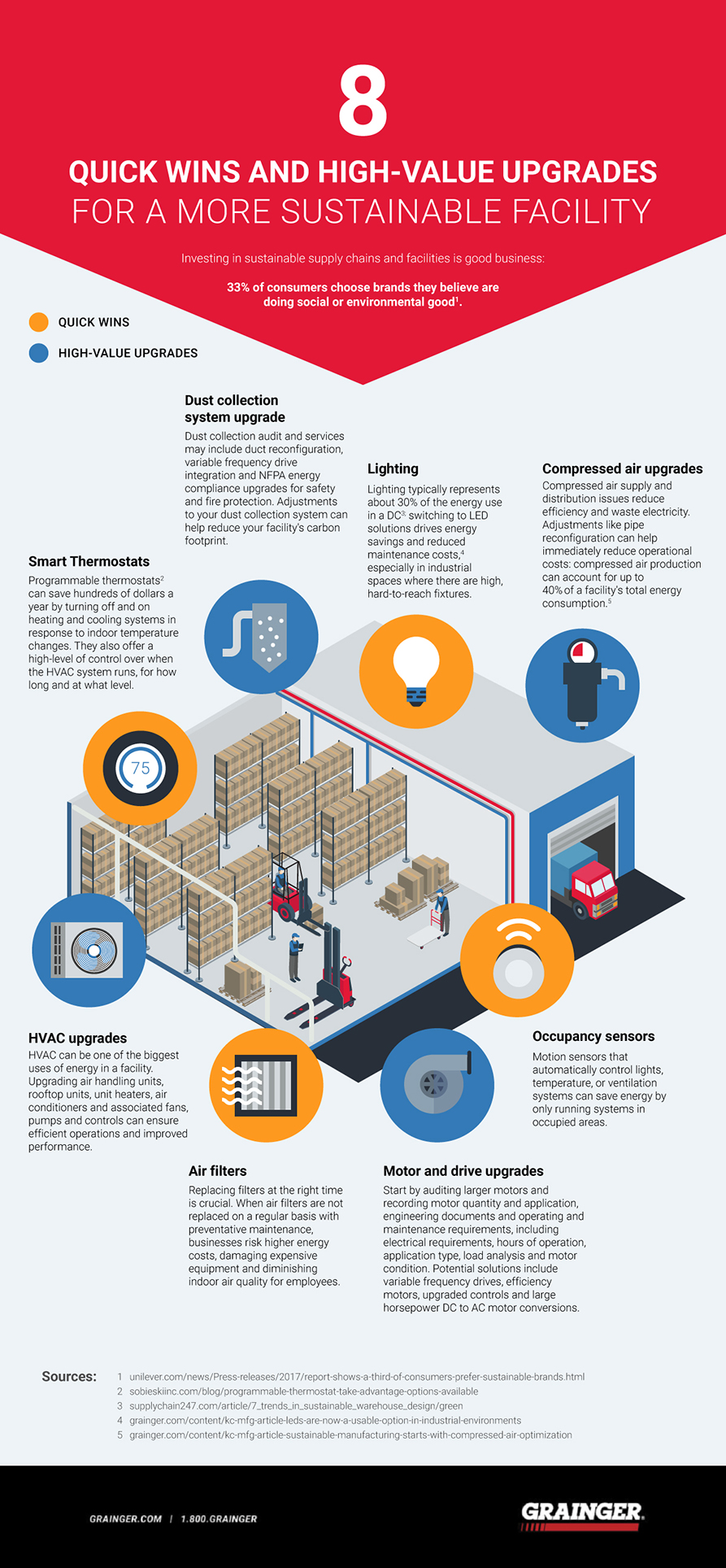 USE THIS SELF-ASSESSMENT SCORECARD TO EVALUATE THE ENERGY EFFICIENCY OF YOUR BUSINESS.
---
CenterPoint Group provides discounts to key suppliers such as Office Depot, Enterprise and National Car Rental, Travel Leaders Corporate, W.W. Grainger, Verizon Wireless and more
The information contained in this article is intended for general information purposes only and is based on information available as of the initial date of publication. No representation is made that the information or references are complete or remain current. This article is not a substitute for review of current applicable government regulations, industry standards, or other standards specific to your business and/or activities and should not be construed as legal advice or opinion. Readers with specific questions should refer to the applicable standards or consult with an attorney.