Personal Protection
Give your employees an extra layer of protection to help safeguard against respiratory and contact-driven diseases.
Cloth and Healthcare Face MasksHand Sanitizers and Wipes
Faceshield Assemblies
Disposable Barrier Gowns
Disinfectants & Sanitizers
Disposable Gloves
Eye Protection
Emergency Response PPE Kits
---

Temporar
y Areas
Create temporary support structures to help facilitate your new safety and operational processes.
Access Barriers & Crowd Control
Canopies, Tents & Temporary Structures
Structural Framing Systems
Portable Generators
Temporary & Portable Power Stations
Portable Sinks
Temporary Job Site Lights
---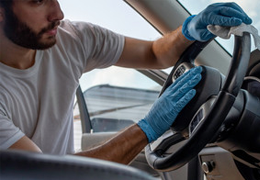 Shared Equipment
Minimize the risk of disease transmission while working with machinery, tools and other shared equipment.
Wet Cleaning Wipes
Disinfectants & Sanitizers
All-Purpose Cleaners
Floor Cleaners & Maintainers
Storage Cabinets
Door Tissue & Dispensers
Janitorial and Sanitation Compressed Air Sprayers
Pressure Washer/Mister
---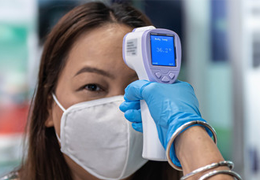 Medical Testing
Identify potential health risks by taking increased screening and testing measures.
Sampling Bags
Medical Thermometers
Specimen Transfer Bags
Cleanroom Products
Centrifuge and Test Tubes
Hand Sinks & Hand Wash Stations
---