Suppliers are the lifeblood of any business. Whether you are a retailer, wholesaler, or just a solo entrepreneur, you have to know how to choose the right supplier for your company. A supplier should not be chosen solely on their price. There are a lot of other factors that should be considered to ensure the best product and service is delivered.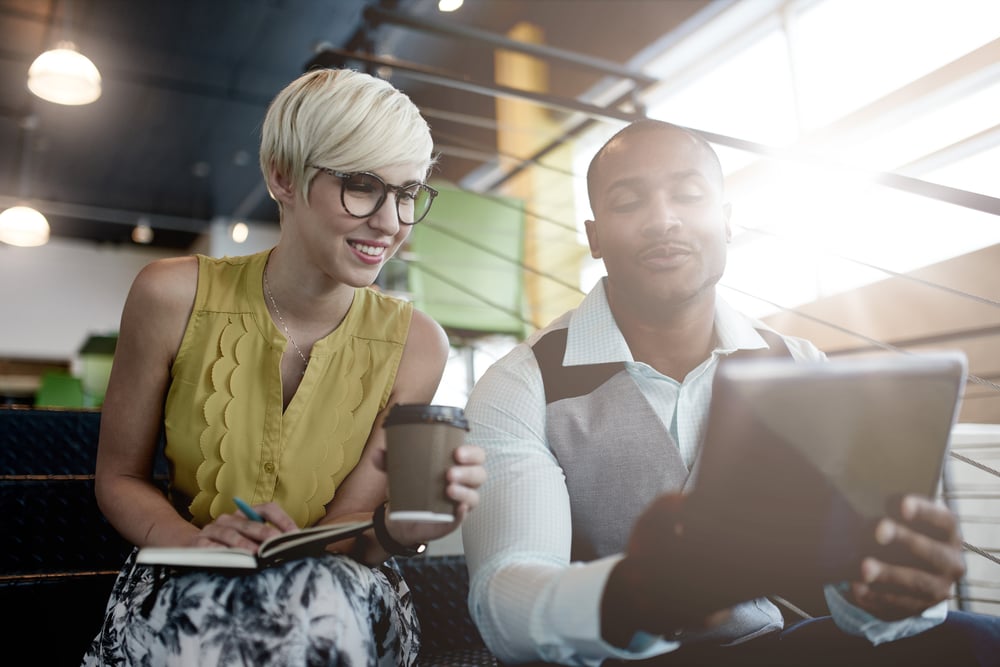 Criteria for selecting a supplier:
Before you begin searching around for suppliers, make sure that you know exactly what it is that you want from them. This will give them enough information about your needs so they can better tailor their pricing and service structure when bidding for jobs. Once you have figured that out; it is time to look into the factors of choosing a specific supplier or multiple ones.
There are a lot of factors to consider including:
Because your company is the customer-facing line, the quality of your products must be consistent, or your customers will associate poor quality products with your company rather than your supplier which can be damaging to your business. Whenever possible try to check out a few samples from the supplier that you are considering working with to assess if their product quality is up to your business standards.
Another factor to consider is reliability. Resolute suppliers are those who can deliver the required goods or services on time. Large suppliers are usually dependable because they have sufficient resources and systems in place to ensure that they can continue to deliver on time even if something goes wrong or in case of a rushed order. A close relationship with your supplier is advantageous because it may cause your supplier to respond better to different requests, such as rush orders or stock holding.
Location is a tricky point to consider as it depends on where you are in the world and what you have access to in your local community of suppliers. Local suppliers are advantageous to a business. They provide greater control and flexibility over the supply chain, as well as lower supply chain costs, lower delivery times, and a better relationship with your community because you are supporting local businesses. Using more distant suppliers may be more costly and have longer delivery times. However, larger suppliers have become logistics and supply chain powerhouses that can deliver to almost anywhere in the US – have that conversation with them before contracting to make sure they can actually deliver to all of your locations within their standard delivery terms.
It is critical to understand the minimum order size that the supplier is willing to make; the ability to order frequently and in small quantities may benefit your business because you will not need to keep a lot of capital stock on hand, which means you will not need to maintain your own large warehouse or storage space. However, in a market with rising inflation and supply chain costs the delivery fee and cost of production has been rising for all suppliers, and as a result these costs have been passed to the customer in the form of increased delivery fees and pricing. If there is a supplier with a low or no (very rare) delivery fee lock that into your contracts now, as those terms are being eliminated quickly.
When searching for suppliers you will probably be communicating with multiple ones, it is important to pay attention to how well they interact and communicate with you, as well as how courteous and clear they are, if they send you the samples you requested within your specified time frame. Remember that at the end of the day you rely on your suppliers to deliver on time. The best suppliers will want to regularly communicate with you to streamline their process and give you ample notice if they cannot provide the items at the required delivery time. They will want to learn about your current needs and how to help support you and your business in the future.
Payment terms are always tricky in business contracts, however agreeing on the payment terms early on is extremely crucial in supply chains, to ensure longevity with your supplier. Other things to consider include if they are willing to give you credit? If so, how much? Would they be willing to give you credit on future orders if you pay for the first order in full? Other things to consider is whether suppliers will accept purchasing cards (P-Cards) and summary billing. By finding a supplier with amenable payment terms means you can streamline your processes and reduce your costs, potentially more than by reducing the price of their products.
It is important to check that your supplier is financially secure to be sure that they can supply you with your items when you need them, so running a credit check on your supplier would help put you at ease that they will not fail to do so.
Social and Environmental Responsibility are important factors to consider when choosing suppliers, as your business will not only be judged on its actions but also the actions of those companies you choose to contract with. For example: if your business has a green initiative, it does not make sense to have suppliers that don't support green initiatives and environmental countermanding the messaging that you are sending to your customers and employees..
As said earlier, price should not be the only concern. However, price is a crucial factor to consider, especially if you are a new business. The lowest price is not necessarily a good thing as it might mean that the product is of low quality, and so it is important to get the best value for your money from your supplier. Another thing to consider is quotes; getting quotes from suppliers is important so you can gauge if they are a good fit for your business or not. Focus on the high-turn and high-cost items, don't pinch pennies and waste your time on items that don't impact your bottom line and you might not even buy next year. Have a clear data backed pricing strategy that delivers real impact and a supplier that understands how to support your approach to pricing.
By having a clear strategy and an understanding of what is most important to you and your company you can enter into supplier conversations with confidence that you will end up with a partner that understands your business needs and goals. Your supplier should support you, not just by delivering the product in a timely manner and at a good price, but by providing solutions and proactively managing your account. Coming to the table with a measured and intentional list of criteria will ensure that you are developing that partnership from day one.
Learn About How CenterPoint can support your Supplier negotiations.
CenterPoint is an industry-leading GPO and can offer your company a customized, data-driven approach to supplier management that combines collaboration, negotiation, and data analytics to provide the best results. We don't just offer savings, we help you achieve operational excellence by leveraging power where it counts: Negotiations - CenterPoint negotiates on behalf of hundreds of companies, often delivering better deals than what our members could negotiate on their own.
Contact us today or visit our website or follow us on Twitter to learn more about how we can help you create leverage with suppliers and increase your buying power.
Find out what your CenterPoint team can do for you today!
---
CenterPoint Group provides discounts to key suppliers such as Office Depot, Travel Leaders Corporate, W.W. Grainger, Verizon Wireless and more...

The information contained in this article is intended for general information purposes only and is based on information available as of the initial date of publication. No representation is made that the information or references are complete or remain current. This article is not a substitute for review of current applicable government regulations, industry standards, or other standards specific to your business and/or activities and should not be construed as legal advice or opinion. Readers with specific questions should refer to the applicable standards or consult with an attorney.