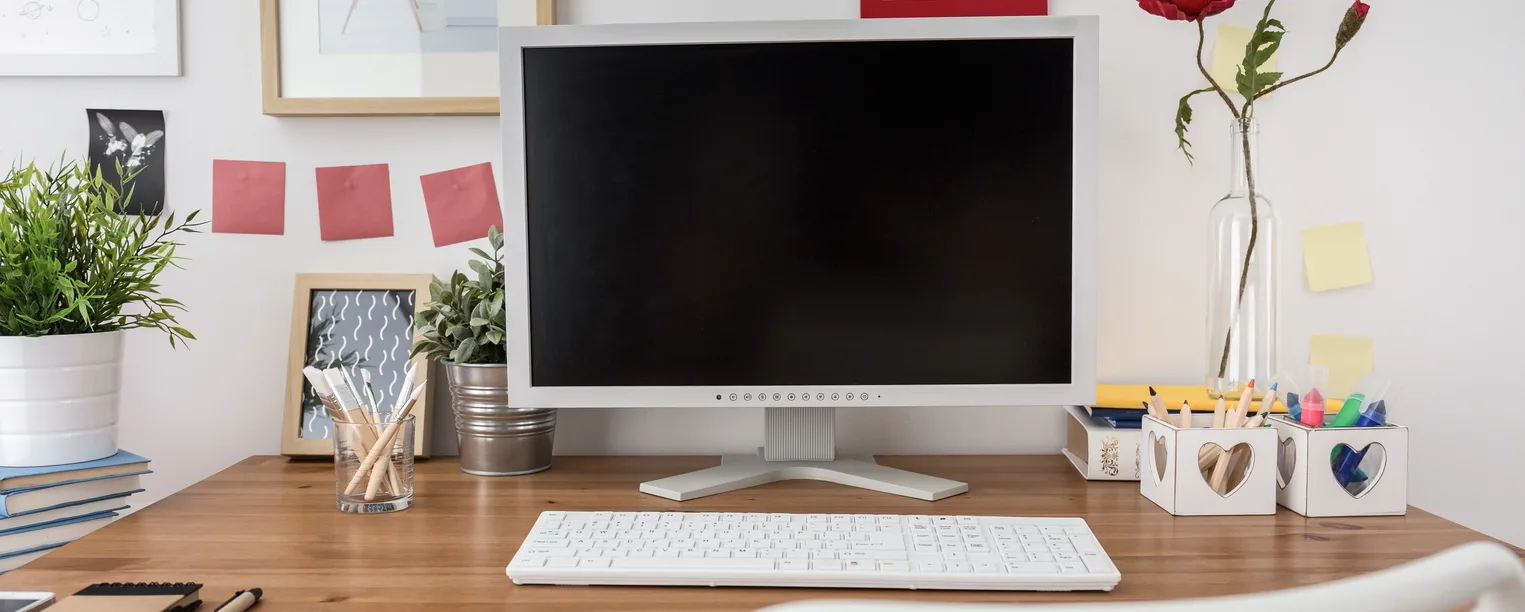 With the increasing number of organizations allowing employees teleworking options and today's growing gig economy, proper home office setup ideas are becoming more relevant. People love the flexibility that working from home provides, saving time spent commuting, allowing flexible arrangements, and avoiding office distractions.
That is not to say that working from home doesn't have its own built-in complications. While we may not be able to control how demanding our work situation is, we can control our home office environment for optimal productivity.
Part of optimizing productivity is designing a home office that is completely separate from the home space in order to set boundaries; confusing the two can interfere with daily personal lives and challenge work commitments.
Mistakes Made in Home Office Design
A healthier work-life balance can be achieved by making a clear distinction between office and living space, keeping work equipment, files, and so on, in the office away from living spaces. For example, one work-from-home tip is to consume meals and snacks in their proper place (the kitchen or dining room), rather than eating at a desk.
Other challenges to home office setup ideas which can undermine mood and productivity include:
A cluttered, messy office space.

Bad lighting.

Out-of-date equipment.

Lack of privacy and quiet.

Office furniture that isn't ergonomic.

Inadequate shelf and storage space for reference materials.

Poor wire management (tangled cords everywhere).

Poor layout, organization, and office decor.
At the end of the day, we want to design a home office space that, when we enter it, makes us feel comfortable yet associates it with work, so we can shift gears immediately and hit the ground running.
Using Color to Achieve Calm
When looking for de-stressing work from home tips, it's always good to begin with colors. Some of the wall colors that promote a sense of relaxation and calm include dusty blue, sage green, and other lighter colors.
Furthermore, clean, neutral tones, such as white, gives us a lot of flexibility when it comes to textures, patterns, and statement pieces. When choosing color accents or the right home office décor to contrast or complement the light color scheme, don't be afraid to try bold wall hangings or a variety of bold colors for office chairs.
Different colors can evoke different moods. For example:
Green is considered a neutral, organic color, fostering vibes of peace and relaxation, allowing us to concentrate on the task at hand.
Yellow grabs attention and is considered optimistic, but bright yellow might be too distracting for a workspace.
Red and purple are strong colors that raise energy levels and excite the imagination. While perhaps too powerful for a dominant home office color, they can be used as accents.
White, ivory, grey, and tan are good neutral colors that don't distract, provide a measure of calm, and combine well with bold accents to create a sense of vitality.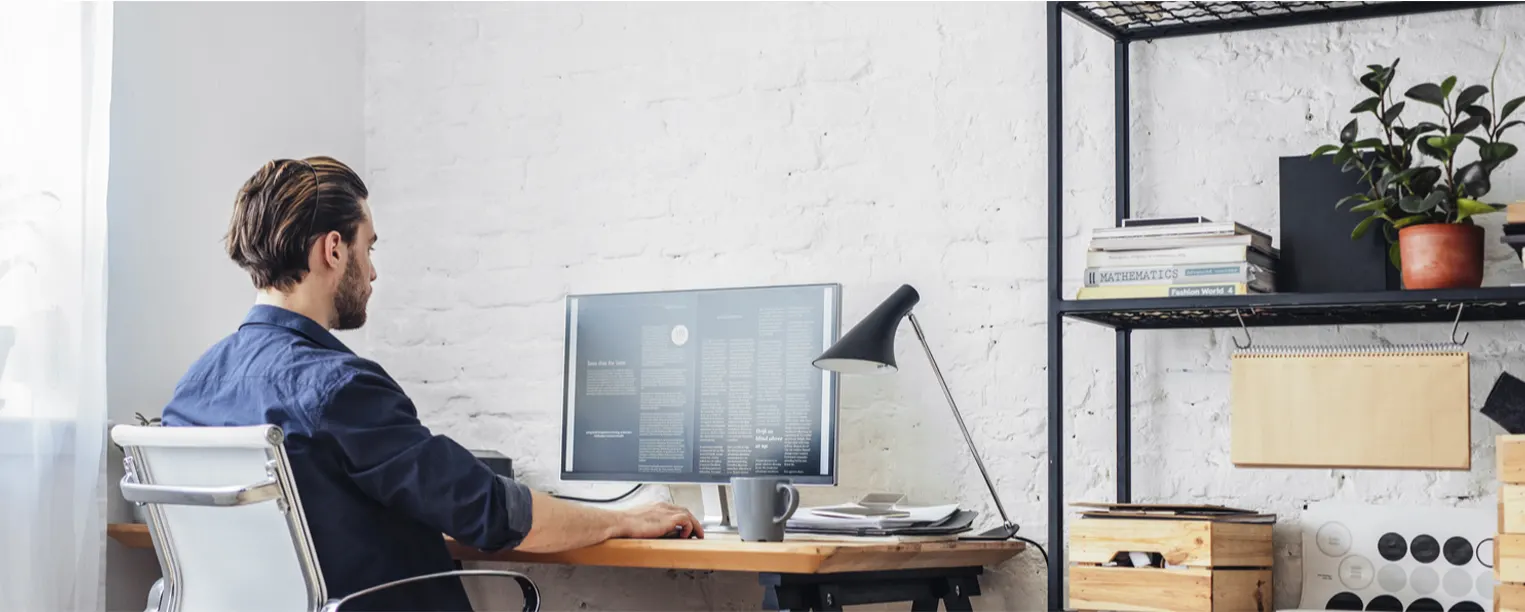 Light Up Our World
When it comes to small home office ideas for lighting, it's always good to go natural if we can (and are lucky enough to have a nice, big window for looking outside). Natural light can help decrease eyestrain and headaches while promoting productivity.
One study with the U.S. post office in Reno, Nevada, showed that upgrading light systems to make them more worker-friendly not only resulted in energy savings of about $50,000 a year but also increased productivity and lowered machine operator error rates, with an expected revenue boost of approximately $500,000.
Whether we have lots of natural lighting or even if we don't, a good lighting system helps to ensure that long hours of work won't translate into tired or dry eyes. We can choose a combination of task lighting for our work surfaces, general or ambient lighting for more uniform illumination in our workplace, and even accent lighting for something like wall art.
A small investment in lighting can have a big effect on our mood, energy levels, and ability to focus.
The Right Layout and Organization
Having a place for everything in our office is one way to help stay organized and focused. Most of us will spend the majority of our time at our desks, so keeping the surface clutter-free by using drawers and filing solutions is always a good idea. Consider the right desk for your space allocation. As for the desk's surface, there are many options for organizing papers, gathering pens and pencils, and making room for additional office supplies.
Larger storage solutions can include file cabinets, bookcases, cabinets and shelving units, and boxes, bins, and drawers. Not only will these storage spaces help keep workspaces neat but they will also save time locating items more quickly.
Think About Ergonomics
For work and health purposes, it is much better for a home office to have an ergonomic office chair which promotes better posture while providing support and comfort. For ease of recline, look for chairs that have a tilt mechanism and tile lock, as well as seat and back height adjustments for optimal positioning.
Other things we can ask ourselves when choosing an office chair:
Is the seat pan comfortable, and does it fit our shape?
Is the chair backrest large enough to provide good support?
Is there enough hip room when we sit back against the lumbar support?
Do we need armrests?
Does the chair provide good lumbar support in reclining positions?
​A variety of studies show that good chair ergonomics combined with correct body posture can lead to improved productivity. For example, one study from the Institute for Work & Health provided adjustable chairs and ergonomic training to a group of some 200 office-working tax collectors, then measured their comfort levels and productivity. The new chairs yielded dramatic results as well as productivity increases of almost 18%.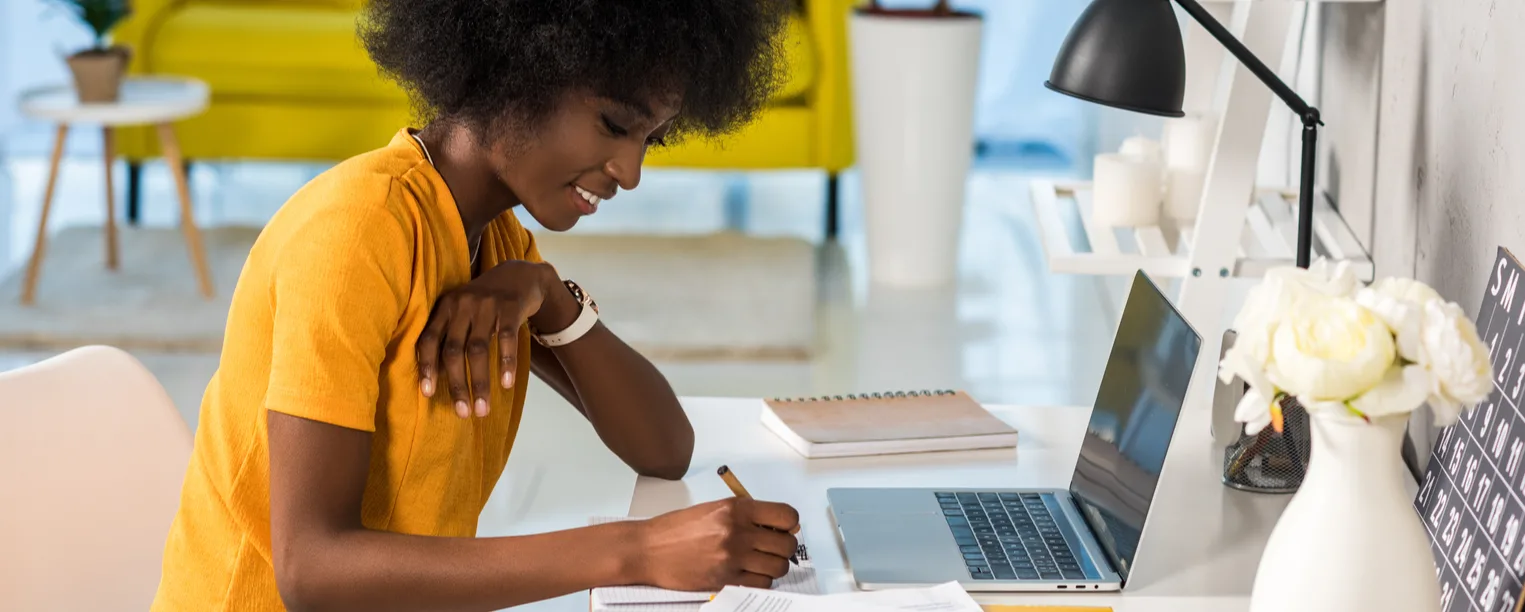 Get the Right Equipment
Older equipment and software eventually require upgrades, or workflow needs may have changed. Choosing an all-in one printer can combine multiple peripherals into one simple unit, allowing for more desktop space. If printing in high volumes, an upgrade from an inkjet to laser printer just might be the thing.
A newer laptop or desktop computer with the latest security software can better protect against hacking or malware. And along with a more powerful computer, a faster internet connection can boost speed and productivity, as well as providing alternatives for where you choose to work via wireless connectivity.
Newer equipment tends to be more energy-efficient, helping to save on utility bills, and many come with a smaller footprint to free up valuable office space. Think about the possibility of trading a cumbersome desktop computer system for a sleek laptop that can be stored safely in a desk drawer.
If when deciding to add a dedicated business phone line to an existing cell phone, make sure the landline has speaker, messaging, and conference options.
Which Chair is Suitable for a Personal Workspace?
Choosing office chairs for the home office workspace can be a matter of balancing style with the support features that make it more comfortable for sitting over a length of time. Fortunately, there are a variety of solutions such as mesh office chairs: high- or mid-back managerial computer chairs combine the breathing comfort of stylish net designs with ergonomic computer chair features such as lumbar support and adjustable tilt angles.
Whether desiring a chair with luxurious materials or one that is more simple but can swivel and roll around the office, check out this chair buying guide.
At the end of the day, a home office workspace should be our own. It can be a reflection of who we are and a place where we are comfortable but not distracted – so we can get our best work done.
---
All content provided herein is for educational purposes only. It is provided "as is" and neither the author nor Office Depot, Inc. warrant the accuracy of the information provided, nor do they assume any responsibility for errors, omissions or contrary interpretation of the subject matter herein.