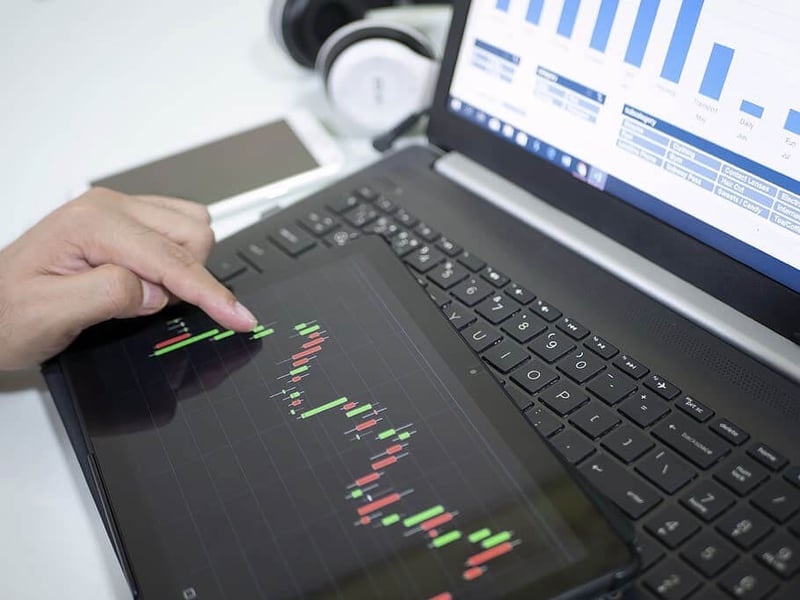 Relations between the two top world superpowers, China and the US, are at an all-time low, adding more uncertainty than ever over issues of growth, trade, and global supply chain. The sudden deterioration in US-China relations comes just after the two countries struck an agreement around a "phase-one" trade deal, in which the US rolled back some of the tariffs earlier placed on China.
Unfortunately, the coronavirus crisis has not only led to a global pandemic, but also a global crisis of supply chain. Businesses are now having more difficulty than ever sourcing both essential and non-essential items not only from China but other sources around the world. Without the help of a GPO, businesses and organizations can find themselves struggling to meet their needs for supplies and more.
How the Supply Chain Was Disrupted by US-China Tensions and the Pandemic
Earlier in the year prior to the pandemic outbreak, China was already suffering in terms of imports going to the US. There was global uncertainty surrounding relations between Beijing and Washington for months before the pandemic forced global lockdowns. Daily imports coming into the US from China fell to a low of 50% when compared to imports of exactly a year before.
The industries most affected by tense US-China relations and the January-February Chinese lockdowns include footwear, textiles, and machinery, allowing Bangladesh, India, and Vietnam to pick up the slack. For Chinese production firms, small firms were more heavily affected by the lockdowns than larger firms.
While some analysts expect trade to ease up again once the pandemic slows down in the US and Europe, there are others who believe that these tensions and the coronavirus origin in China could lead to long-term ramifications on global trust when it comes to reliance on China for supply chain, production, and general manufacturing.
Tensions continue to rise between the US and China surrounding COVID-19, and internal Chinese reports have found that anti-China sentiment is at an all-time high, comparable only to the Tiananmen Square protests of 1989. These factors and more could see various industries leaving China permanently and moving towards other Asian and Southeast Asian countries for more assured political and economic stability.
Could the US Tariffs Hurt the US and US Businesses?
While it might seem like the only victim of the rising tensions between the US and China and the tariffs upon China would be China itself, there are many reasons why the US and American businesses could be hurt during these trade tensions.
For example, one recent report has found that $3.3 billion in imports of PPEs and other necessary health care products are coming in with a 7.5% tariff, and over a billion of imports for possible treatments of COVID-19 are subject to a 25% tariff. This could contribute to a widespread shortage of critical medicines and hospital equipment during the pandemic, not only in the US but also in the rest of the world.
In industries unrelated to health and medicine, the tensions of trade have also led to businesses finding it difficult and sometimes impossible to continue working with long-term Chinese partners. Not only are Chinese businesses beginning to refuse to continue supplying to some US firms, but many Chinese businesses are unable to continue producing at the same efficiency and production rate as pre-pandemic levels.
How Businesses Can Continue Supplying Themselves Through This Crisis:
Perhaps the best option to keep your business and its supply chain afloat and running during these uncertain times is with the help of a GPO, or a Group Purchasing Organization such as CenterPoint Group.
CenterPoint Groups can assist with more than just healthcare organizations, but with organizations across a variety of industries. With membership to a trusted and reliable GPO, your business will gain access to an organization that specializes in understanding prices, the market, and the ideal suppliers. This means your business will have expert partners who are trained and experienced in the field of sourcing whatever supplies you might need and connecting your business with those vital supplies.
With the help of CenterPoint Group, your business can:
Keep supplies coming in during these uncertain times (even if your business isn't in healthcare)
Save time, money, and energy dealing with unknown and new markets and suppliers
Understand immediately what your potential savings might be when working with us
Control the exact amount of supplies your organization needs and wants to purchase
Sign Up with CenterPoint Group Today
CenterPoint Group is ready to assist your business or organization with all its supply needs. Contact us today to learn more about membership with our group, and how exactly we can help you with your supply chain problems.