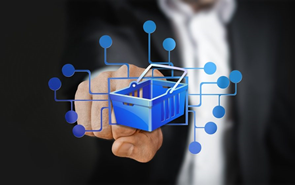 In a November analysis, Anthony Nieves (Chair of the Institute for Supply Management) wrote that Non-Manufacturing Industries had grown for 106 consecutive months, as of writing.
That's almost 9 years.
And that growth is reasonably consistent across the industries represented in the sector, from Scientific and Technical Services to Education, to Healthcare. And in terms of orders for indirect spend items, they're keeping up with growth and/or increased market presence by consuming more of them. The Non-Manufacturing New Orders Index is now at a steep 62.5%.
And with that need, come challenges with respect to budget realities and increasing prices for indirect spend office supply necessities like paper. Hit hard by tariffs and the one-two punch of pulp mill price increases and a resulting spike in the cost of paper, the entire line item is spiraling out of control for some companies.
But with CenterPoint Group, you get the power of numbers and personalized service that ensures you're getting the best deal possible. We're a Group Purchasing Organization that leverages over $850 million in collective indirect spend for our members. That brings them price stability, the heft of a collective spend individual entities don't have and the security of a stable, highly-functional supply chain.
Non-Manufacturing Industries are growing – and so are their orders. But why should they be at the mercy of unforeseen price increases and realities like costly tariffs?
Now's the moment
Nieves' analysis of the Non-Manufacturing sector also revealed that deliveries were slower in the month of November. While at least some that effect has to do with the time of year, this was Supplier Deliveries' 35th consecutive month of slowdowns – almost 3 years of product delivery slowdowns.
Supply chain blips can cost you money unnecessarily. CenterPoint Group members know that we partner with suppliers to ensure our next day delivery. There's never any question you'll have what you need when you need it.
But that's just another key facet of what CenterPoint does for its members. We're a "hands-on" procurement advisor managing your indirect spend to ensure you're protected against precipitous price increases.
With CenterPoint, you're not alone. Sudden price increases are distributed across a larger infrastructure with more abundant, pooled resources. And across each spend, even more, the impact is absorbed. That's the power of numbers, brought to you by GPO procurement.
With 18 Non-Manufacturing Industry spaces reporting increased prices as of Nieves' November 2018 analysis, people are feeling the pinch. With pulp and paper prices projected to grow and tariffs stubbornly entrenched for the moment, now's the moment for Non-Manufacturing Industry players to claim the power of numbers. For leverage that's got you covered, contact us.