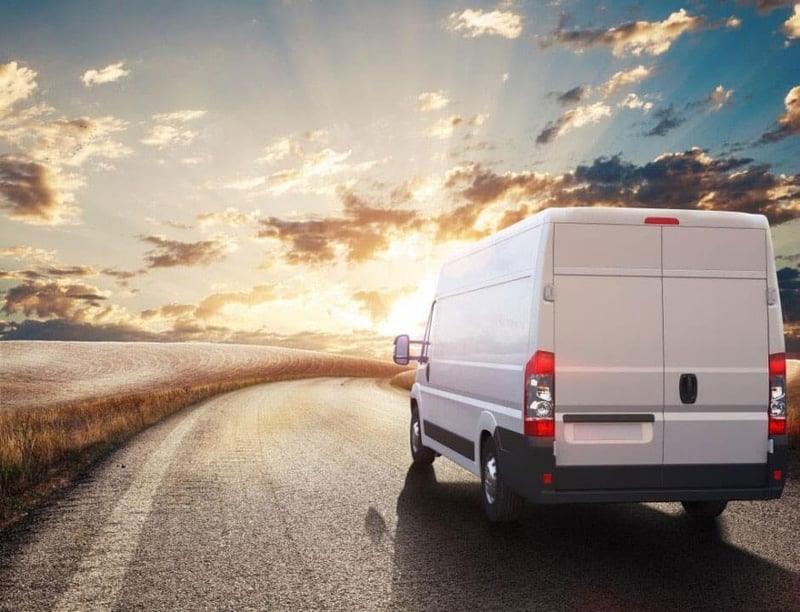 Everyone reading this will know about the shortage of toilet paper. This notorious shortage appears to be a universal phenomenon in the USA and Canada.
But did you know about critical shortages in other sectors? Most urgently, front line healthcare workers are looking at either impending or existing shortages of personal protective equipment (PPE) in hospitals all over the USA.
Obtaining cleaning products during a global shortage demands strategies to reduce cost and to find suppliers.
Empty shelves
As social distancing and quarantine measures have kept employees at home, goods are less likely to make it to market. But concurrent with this factor is the demand for consumer-packaged products, due to panic buying of items like toilet paper, cleaning products and various food and drink items.
Goker Aydin of the Carey Business School recently stated that, "There is no fundamentally broken piece of the…supply chain". While the chain's links may be strained by the pandemic, they're still intact, in other words.
The solution to these gaps in supply and demand has been met by action from business (limiting costumer purchases and setting aside specific times for seniors and people of limited means to buy).
But as links in the chain strain under the pressure and consumers panic at the sight of empty shelves, just-in-time inventory practices add to the problem.
And what about businesses like yours? Is your business having trouble getting your hands on the cleaning products you need?
There's a solution.
Intentional procurement
The world of procurement is faced with numerous challenges for all the reasons stated above. And COVID-19 has laid bare thorny problems in a globalized world.
So, how do businesses like yours find their way in this strange land?
You do it with the help of a trusted procurement advisor.
CenterPoint Group not only helps you lower business costs on everyday purchases, we bring you unshakeable supply chains, populated by trusted suppliers who deliver.
We're the Group Purchasing Organization that brings you pre-negotiated agreements, so you skip the most onerous step of the RFP process.
Our expertise sends us to the bargaining table prepared and respected by the people we make agreements with for our members. That expertise gets you best-in-class results and highly competitive contracts.
Reliable supply
At CenterPoint, we don't assume anything. Just because something works seamlessly on the global level, doesn't necessarily indicate it will work locally.
Designing our procurement processes for reliability and integrity, we vet them at three levels: local, regional and global.
Our global procurement network is built to serve your need, regardless of market conditions. And its integrity is in the details of demand at the regional and local levels. This attention to detail offers our members a stable supply chain and full transparency.
We've found your suppliers. We've built your sturdy supply chain.
But can we reduce your costs?
The power of numbers
We can do so much together than we can't individually. At CenterPoint, we live that truth by bringing our members the power of numbers.
Leveraging $850 million of indirect spend, our comprehensive services render cost savings of between 15% and 35%, with ROI often exceeding 500%.
Offering indexed pricing and caps, members enjoy multi-year protection, shielding them from the vagaries of a volatile market and uncertain times like these.
Best of all, if you're a small or medium-sized business, you may have found yourself on the outside looking in, while the Big Money players got the best deals.
With CenterPoint, you get that kind if clout. Your resources are multiplied in the company of other member businesses likes yours, with combined purchasing power that opens the door to the market's most coveted suppliers.
Value. Leadership. Integrity
CenterPoint Group's value to our members goes beyond the bottom line. We save you time, bringing you the best of everything, with a minimal time commitment on your part and no purchase minimums.
Our 10 years of market and data experience allow us to support your business with advanced monitoring systems, designed to ensure that your program is optimized, regardless of market conditions.
We tell you what you need to know to make purchasing decisions that serve your business.
CenterPoint's integrity is rooted in its unparalleled commitment to getting our members the best deal possible, with the most stable and reliable suppliers in the market.
With focused account management and fresh, hot data, we bring you procurement that doesn't leave you hanging, even at the worst of times.