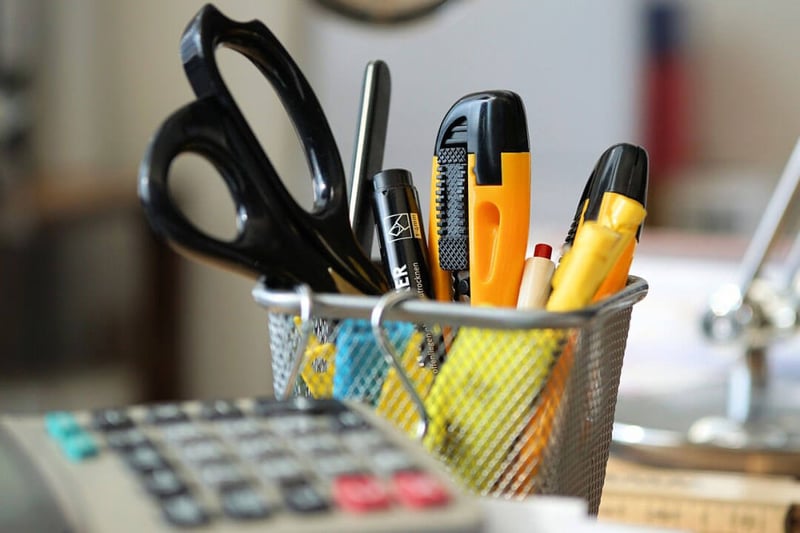 With calls to reduce waste and businesses joining the digital wave, it would seem like office supplies and stationery would soon be rendered obsolete. However, the global office supplies market seems to be heading in the opposite direction, as suppliers like Office Depot are quickly adapting to what modern businesses need.
Office suppliers are no longer limited to just pens and paper. Rather, they are meeting the demand for alternative products and efficient services head on. This article will discuss what office suppliers are now providing in the current digital era.
1) Online buying tools
Major office suppliers have their entire catalogue on their website now, and this provides an accessible platform for consumers to interact with. A quick look at the Office Depot website, for example, shows you the vast selection of products you can easily "Add To Cart":
● Office Supplies: Among the office include filing supplies, desk accessories, calendars and planners, labels, binders, and the like.
● Office Furniture: Some products under office furniture are ergonomic office chairs, desks, file cabinets, and bookcases.
● Cleaning Supplies: Cleaning tools, trash cans and bags, medical supplies, and products for hygiene and safety all belong under cleaning supplies.
● Break Room Supplies: Office suppliers also stock beverages, snacks, fresh and frozen food, and cutlery for the office break rooms.
● Computers and Accessories: Aside from computers, office suppliers may also sell business, finance, or editing softwares and computer accessories like headsets and hard drives.
● School Supplies: Writing materials, paper, notebooks, backpacks, and school bags are also now part of office suppliers' catalogues.
These are just some of the product categories they have on hand. The website can also show customers their Order and Tracking History, Deals and Coupon Offers, and an online Customer Service that can address customer questions.
2) Delivery and curbside pickup
As office suppliers delve into an online shopping format, they have also adapted to the appropriate modes of product delivery. Some customers can avail of free next-business-day shipping or same-day delivery services. You may also order ahead online and pick up your products at the store. The COVID-19 pandemic has also prompted suppliers to offer the "curbside pickup" option, which works like this:
● You choose the products you need and click "Add To Cart".
● Once you have checked out, an email will be sent when the products are ready for pick-up.
● You can then head to the store to receive your order.
● Select the "I'm Curbside" option on the email once you arrive, and an associate will bring your order to your car.
3) Wide range of business services
Office suppliers also offer a wide range of business services now. Aside from the ordinary Print and Copy services, they are also a one-stop shop for Design Services, Shredding and Storage, Packing and Shipping, and the like. Some available services include:
● Document Printing
● Tech Support Planning
● Signs, Posters, and Banners Printing
● Marketing Services
4) Electronics and repair services
Office suppliers have also expanded to selling computers, electronics, and other gadgets. Not only are these limited to scanners, shredders, and USB flash drives - now you can even purchase video equipment and media streaming devices. For Home Depot, Tech Services are also in its catalogue so you can have computers set-up or cellphones repaired. Some suppliers even allow device trade-ins for old gadgets.
5) Coworking spaces
Coworking spaces are workplaces shared by people who are working for different companies. These spaces are also popular with start-ups, remote businesses, and freelancers as these are more cost-efficient and convenient. Some office suppliers are now hopping on board with this trend and are offering private offices or conference rooms in various US locations.
6) Products for the new normal
Due to the COVID-19 pandemic, many organizations are either transitioning to a work-from-home arrangement, or are gearing up with Personal Protective Equipment. Given this wide demand, office suppliers are also joining in this arena by offering products such as:
● Head and face protective products
● Non-contact thermometers
● Hand sanitizers
● Clothing protection and workwear
Find A Partner Supplier For Your Business
It is a struggle for small businesses to gain the attention of top office suppliers while keeping their supply costs low. With a trusted procurement advisor like CenterPoint Group, however, this would no longer be a problem.
CenterPoint Group leverages the collective buying power of its members to get maximum discounts from top suppliers. Members of CenterPoint Group would have access to a negotiated product catalogue with over 1,500 products updated quarterly. The collective buying power of CenterPoint Group members also attracts market-leading suppliers, who offer their products at more competitive prices. Contact us to learn more about our group purchasing program.