When a contract is awarded in modern supply chains, it has an impact on many companies beyond the two parties signing it.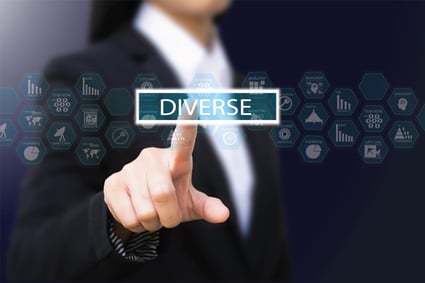 Prime suppliers, also called prime vendors, are companies to whom the United States government awards contracts for essential, frequently needed products or services. The government mandates its prime suppliers pay attention to and report supplier diversity spend. It requires suppliers awarded contracts over a certain threshold—generally $750,000, or $1.5 million in construction—to agree in their contract that traditionally disadvantaged, underrepresented, or underserved suppliers "will have the maximum practicable opportunity to participate in contract performance."
Prime vendors report supplier diversity spend is reported at two levels. Tier 1 spend occurs when prime vendors contract directly with diverse suppliers. Tier 2 spend occurs when prime vendors contract with businesses (for example, distributors) who have themselves contracted with diverse suppliers. Both tiers demonstrate how a contract awarded to a prime supplier can create a ripple effect for companies even several steps removed from the contract itself.
How did supplier diversity initiatives become a key part of procurement? And how can your business meet its diversity and inclusion goals more effectively? Keep reading for answers from CenterPoint Group.
How Supplier Diversity Spend Became a Corporate Priority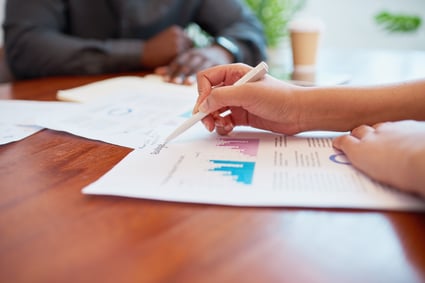 Increased attention to diversifying businesses' supplier base began during the civil rights movement.
Responding to calls from dedicated activists for increased corporate spending with Black and other minority-owned businesses, President Richard Nixon directed the Commerce Department to coordinate federal government "plans, programs, and operations … which affect or may contribute to the establishment, preservation, and strengthening of minority business enterprise."
In the decades since, concern for overall corporate social responsibility has also increased.
The ESG (environmental, social, and governance) framework for evaluating businesses' actions gained mainstream attention with the 2004 United Nations report, Who Cares Wins, though elements of ESG are much older. ESG reporting takes businesses' ability to shape society seriously, and it seeks to promote their positive impact.
ESG embraces far more than supplier diversity and doesn't account for the business value supplier diversity programs can yield. Even so, businesses with a significant supplier diversity spend can demonstrate and even accelerate their progress toward important ESG goals.
How Federal Prime Vendors—and Others—Address Supplier Diversity
In 2020, the United States federal government spent almost $600 billion in contracts for goods and services. The government recognizes that Increasing the amount of its prime vendor purchasing from disadvantaged, underrepresented, or underserved suppliers can positively affect them, and so it requires its prime suppliers to include these businesses in their own contracting opportunities.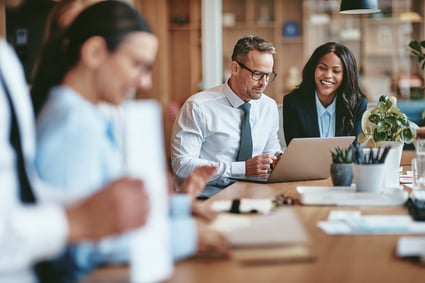 The diverse suppliers the requirements are intended to benefit include businesses owned and operated by people who are:
Ethnic minorities (including Asian-Indian, Asian-Pacific, Black, Hispanic, or Native American)
Women
Veterans, including disabled veterans
Individuals with disabilities
Individuals belonging to the LGBTQ community
These businesses are often small businesses. The government calls such enterprises small disadvantaged businesses (SDBs).
Prime suppliers demonstrate their compliance with federal requirements by measuring and reporting their supplier diversity spend—"procurement dollars spent solely with small and diverse businesses, often expressed in a dollar amount or percentage of total procurement spend." Even companies not receiving government contracts may need to comply with federal requirements if they are subcontractors for companies that are awarded federal prime vendor contracts.
To carry out effective supplier diversity initiatives, organizations must:
Establish the baseline of diverse businesses already in their supplier pool
Clearly identify measurable short- and long-term goals
Ensure organization-wide buy-in and visibility
Integrate the initiative into all supply chain levels, including Tier 2 suppliers
Identify and contract with diverse suppliers
Collect measurable data and compare it against established benchmarks
Develop diverse suppliers through mentorship, education, networking, and other means
The federal government can review any of its prime suppliers' subcontracting for compliance with diversity and inclusion requirements. If the review brings deficiencies to light, the prime vendor must submit a corrective plan. Failures to correct could lead not only to failure to receive future federal contracts but also to assessment of damages.
CenterPoint Can Help Your Business Reach Supplier Diversity Goals
If your business is a prime vendor needing to demonstrate your supplier diversity spend, we at CenterPoint Group can help.
CenterPoint is a group purchasing organization (GPO). We negotiate and manage contracts with enterprise-level best-in-class terms for products and pricing. Diversity Products, a CenterPoint Group company and Certified Minority Business Enterprise (MBE), can help you get started.
We are also a Tier 1 diverse supplier, certified by the National Minority Supplier Development Council. Because we are a certified Minority Business Enterprise (MBE), we qualify for participation in most companies' supplier diversity programs.
Your membership in CenterPoint can help your business achieve supplier diversity compliance in your supply chains. Get started with a free pricing analysis, or call us at (866) 229-6205.