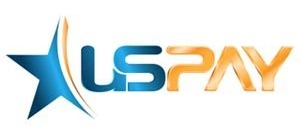 CenterPoint Group and USPAY, the leader in the payment acceptance industry, have announced a partnership that delivers exclusive discounts and access to cutting-edge credit card processing options to small, medium and large-sized businesses and associations throughout the United States. Organizations that subscribe to CenterPoint's free membership program receive these unique benefits.
With payment processing, it's critical that organizations select the appropriate solution that meets both their requirements and the convenient payment needs of their customers. USPAY offers a comprehensive suite of payment processing solutions that are fast, secure and reliable. Services include major credit card processing (MasterCard®, Visa®, American Express® and Discover®); the LUCY Payment Gateway point-of-sale technology, including web-based and wireless solutions; PCI-compliant processing platforms; check guarantee and ACH conversion; and gift, loyalty and rewards programs.
Through this partnership, CenterPoint members receive exclusive discounts on payment processing and merchant services, including free equipment, free LUCY virtual terminal gateway set up (a $700 value) and free VIMAS online management portal (a $500 per location value), which enables users to instantly review pertinent details about their accounts and reconcile deposits as often as needed. In addition, CenterPoint members receive negotiated American Express pricing and faster deposits. Additionally, USPAY offers multi-location members a unique program with free, consolidated merchant statements, back-office reconciliation tools with processor-level access to all merchant accounts, uniform pricing, a variety of terminal options, and 24/7 U.S.-based client services and technical support.
"USPAY is thrilled to offer numerous payment solutions to all CenterPoint Group members in order to create efficiencies and reduce costs," said Shawn Ecksel, Vice President, Sales & Business Development, USPAY. "We are proud to be the exclusive credit card processing provider for CenterPoint Group members; this enables us to extend the reach of our payment solutions to thousands of companies that we may not have been able to otherwise work with. We are excited about this partnership and look forward to helping these organizations streamline the payments portion of their businesses."
For more information on USPAY's credit card processing services program through CenterPoint, visit our USPAY Information Page.
About USPAY
USPAY is a leader in the payment acceptance industry; offering credit card processing and merchant services to businesses throughout the United States. USPAY's portfolio includes more than 25,000 businesses throughout the United States. Mission Statement: to provide cutting-edge technology to streamline the acceptance of credit card payments. Clients have access to countless innovative credit card acceptance options and terminals including a virtual terminal custom-built for speed, security and ease of use. Also included is an online merchant reconciliation system, where merchants can reconcile deposits 24/7/365. For more information, visit http://www.uspaygroup.com.
---
CenterPoint Group provides discounts to key suppliers such as Office Depot, Enterprise and National Car Rental, Altour Corporate Travel, W.W. Grainger, Verizon Wireless and more...