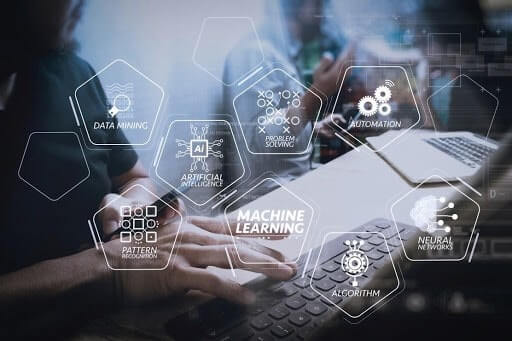 We've discussed the disruption to supply chains entangled in China in an earlier post. This post drills down a little deeper to examine the effects of a slowing economy on procurement and supply chain.
How do procurement professionals handle the effects of business deceleration and what are some of the more creative solutions emerging?
Visibility and diversification
Globalization is at the heart of the questions being asked by business. The impulse toward a global marketplace has created the – now untenable – reality of supply chains tangled up in China's COVID-19 challenges.
Critical to many companies with myriad supply chains and, in turn, the economic health of most nations, rupture of these critical links has led to business deceleration as a direct consequence.
But the response to supply chain disruption has also played its part. Quarantines around the globe have contributed to that same effect.
While it's imperative that these measures be taken to flatten the curve of infection rates, other measures must be taken to maintain the flow of goods and services and the health of international economies.
Visibility in supply chains has now become an urgent need. That visibility, accompanied by supply chain diversification, is the strategy being explored in most sectors to answer pandemic impact.
Beyond Tier 1
Visibility in the supply chain in large companies can be like hacking through a jungle, thick with vines. You know you're moving forward but how did you get there and where is "forward" leading you?
Larger companies often have over 1 million vendors implicated in their supply chains. Not knowing who they are, when they ship and what their production schedules are equals opacity. That opacity is creating bottlenecks and confusion for companies everywhere, as COVID-19 continues its global march.
For example, Fiat Chrysler temporarily stopped production at its facility in Serbia, as parts from China were stuck in a bottleneck. Similarly, Hyundai halted production at its Korean factories.
With international air travel cut in more than half (55%), since the start of the pandemic, transporting cargo has become an unreliable methodology.
But haven't we all been seeking greater transparency in the supply chain beyond Tier 1 suppliers? We have. So, what's holding us back?
Digitizing the chain
It's an unfortunate fact that the world of trade continues to be shackled to paper systems, like the notorious Bill of Lading, not to mention packing lists.
While it's true that there are some cases in which physical copies of the paper involved is required by law, Trade has not caught up with the need for digital records yet. Resistance to digitization is rooted in ROI concerns. The benefits have not, to date, been enticing enough to drive change in this direction.
But with quarantine and other protective measures in place to contain the spread of COVID-19, paper has become a problem. Paper cannot be handled by people who aren't attending the business's physical plant. And paper control documents that can't be shared from person-to-person become irrelevant. They can't tell you what you need to know when they're not being deployed in the same systematic manner as they once were.
Digitization is your window on supply chains. That window remains open, regardless of conditions on the ground.
Don't believe us? Look around.
Businesses which have developed strong digital strategies are better prepared for disruptions like COVID-19. Offering remote transparency, it's been their salvation in this uncertain time.
The moment is now
Supply chain transparency, via digitization, is how your company will weather future events like this.
And COVID-19 is, by no means, over. It's been projected that the fallout of this virus will not subside for a further 18 months, or longer.
Companies who take the bull by the horns now and digitize to strengthen supply chains, while bringing suppliers on board to share information, are the companies who will triumph.
CenterPoint Group
CenterPoint Group brings your company the transparency of digitization, guiding your company through the vine-tangled jungle of your supply chain.
With the advantage of a data-driven procurement advisor, your company obtains enhanced efficiencies and purchasing operations streamlined to succeed.
Procurement is poised to deploy big data is revolutionary ways. Armed with the transparency that allows your business to see supply chains as they are, you're ready for anything.
With CenterPoint, you've got a friend with a machete to clear the way through the jungle, transcending business deceleration.
Contact us to find out more.