Procuring high-quality, cost-efficient telecom services today can be difficult.

Global capex spending on telecom infrastructure is its highest in a decade. Demand has risen during the COVID-19 pandemic. And recent geopolitical turmoil has disrupted supply chains, reduced suppliers, and raised new security concerns.
Is it any wonder telecom cost reduction is high on procurement managers' minds?
CenterPoint Group President and CEO Joseph Som spoke with Drew Polin, president of telecom consulting firm OpDecision. They discussed how OpDecision, a CenterPoint partner, helps businesses use telecom cost reduction strategies without switching from their current providers.
Read edited excerpts of their conversation below, and watch the full interview above.
Helping Business Realize Immediate Telecom Cost Savings
Joseph Som: Drew, can you tell us a little bit about yourself and OpDecision?

Drew Polin: Sure. Initially, I had a company that cut cell phone costs for businesses by switching them to an alternative vendor.

We ultimately came to realize that switching required a lot of time and effort on our clients' part, although the executive team ownership would really like it, because the cost savings ultimately had soft costs associated with switching out the hardware.

So we came to realize, although we could save $20,000 a month by switching somebody from one vendor to another, we had the knowledge, the benchmarking, and the know-how to cut $18,000 a month on their current solution. Ultimately, that's where OpDecision was born from: Helping companies achieve budgetary goals, without creating any change in vendor or services to get there, but leveraging knowledge and expertise to do so.

JS: So with your services, you can keep a company with their current telecom provider and still reduce costs?

DP: Not only do we keep them with who they use, most of our projects don't require any contract negotiation, either. We'll work within the purview of our client's current purchase agreement.

In the mobility space—unlike some other services, where it's "set and forget"—you can renegotiate your deal in the mobility space every two or three years, and effect cost savings changes at any point. We've had clients who literally signed the contract a month before engaging us. We've had customers who were out of contract and wanted to maintain that status.

Ultimately, somebody just needs the motivation to want to reduce expenditures with their current vendor, and we're able to work with them to generate, typically, an average 27% reduction with that current solution provider.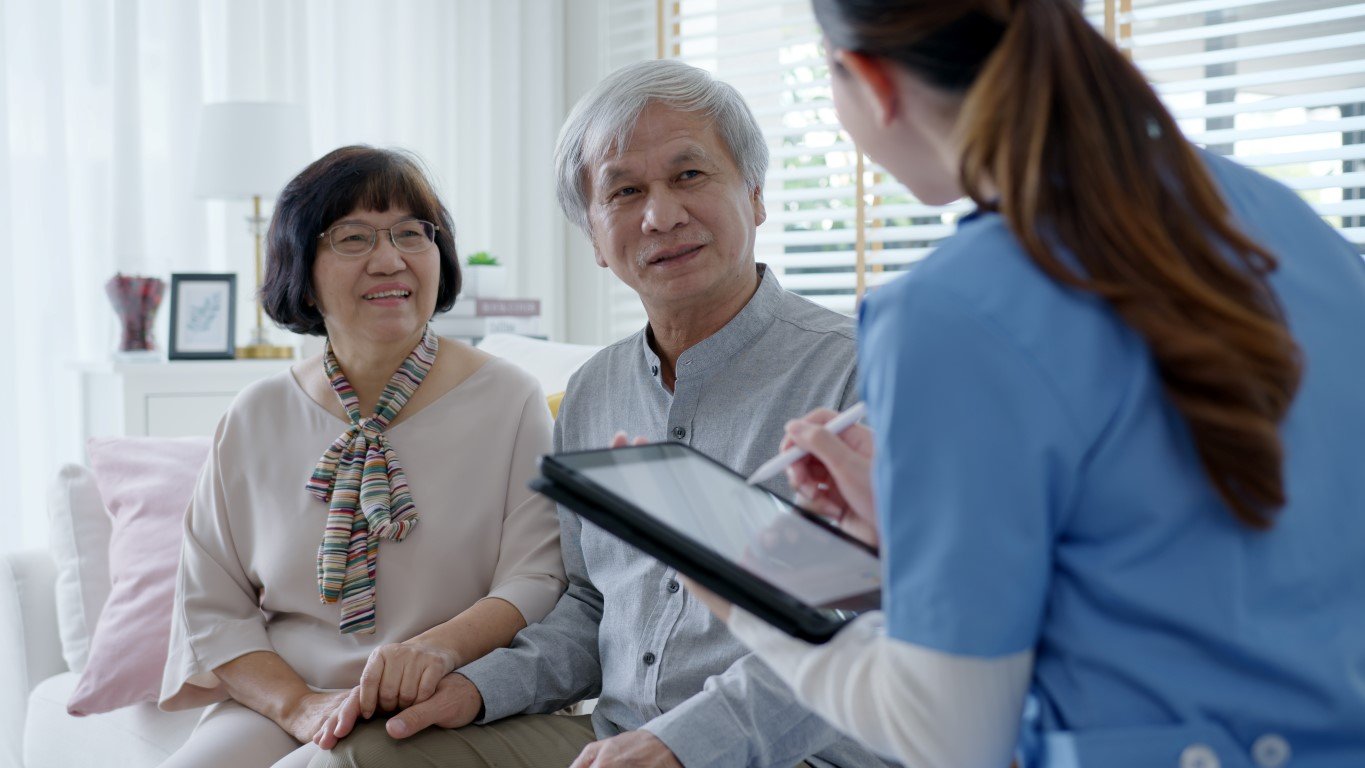 What Types of Businesses Most Benefit From Telecom Cost Reduction Services?
Joseph Som: I know you work with many CenterPoint members. What type of companies are the best fit for your telecom cost reduction services?

Drew Polin: We've worked with a lot of university and private health care systems; also, organizations with home health care components. In those, a lot of folks have two mobility devices, tablets and smartphones, to keep attached, to assist people in their homes, to tabulate data and follow HIPAA compliance—those kinds of things.

Manufacturing has been a growing space, and any company with logistical components like trucks in the field, bringing products or services to people. One client we're working with has 57 different brands in the HVAC industry. All those companies have trucks and technicians going to folks' houses.

Any organization with a large sales team can benefit. In most cases, the company wants to own the sales rep's phone number. If somebody leaves the company and goes to a competitor, the company still owns that phone number. Clients aren't calling the person who left.

It runs the gamut—all different shapes and sizes and industries. We work with everybody, no matter the size of the user base.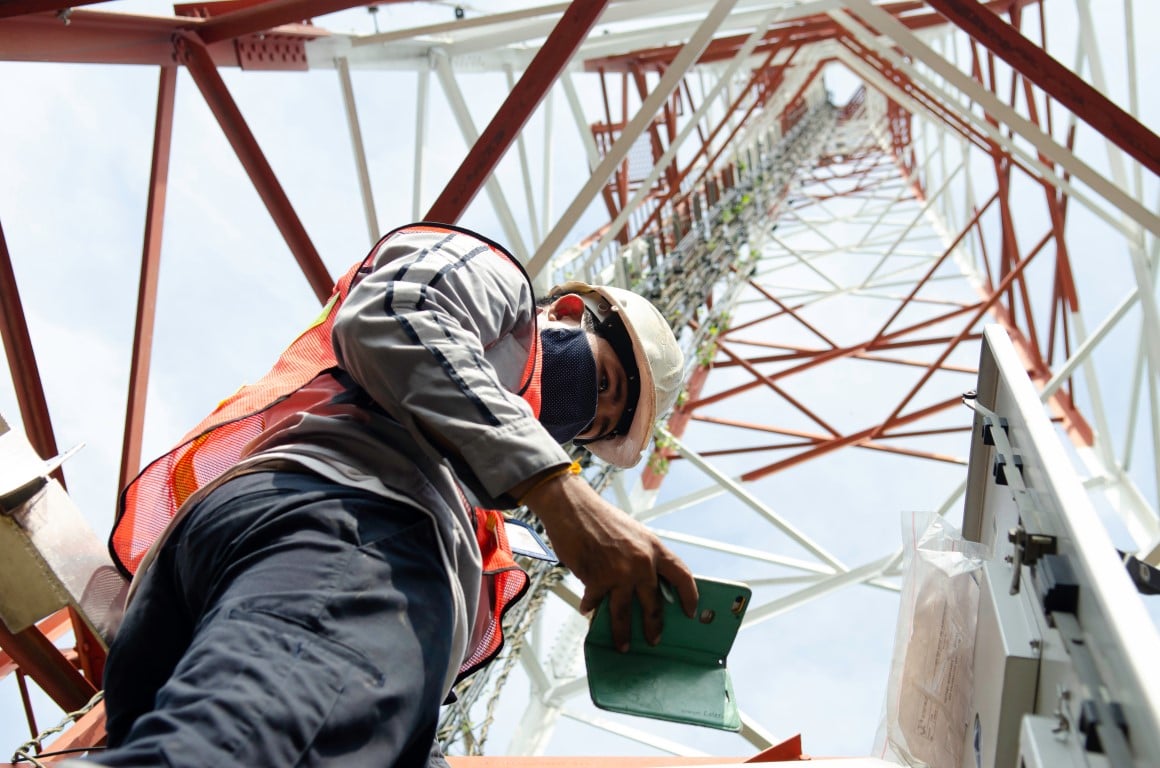 How Does Telecom Consulting Take a Company from Benchmarking to Savings?
JS: You're helping companies find cost savings on their cell phone bill. How much time does a project take?

DP: For the client, very little. Once we've engaged, their only time commitment is providing access to billing information—usually less than 15 or 20 minutes of time and effort.

Once we have that information, we need just two business weeks. It doesn't matter if it's 50 cellular lines of service or 50,000.

Within two weeks, we complete our audit and optimization assessment. We're able to come to the client and share that telecom cost reduction opportunity. We present those cost savings in a detailed, granular way. Everything we present is a recommendation. There's nothing clients are obligated to go forward with. The only time and effort they need to spend is to take that information internally and let us know what they want to approve and reject—the approval process.

Then we need just two business days to present final savings figures based on what they've approved in writing. And then we facilitate and implement those savings and telecom contract management tools.

We stay engaged for eight consecutive billing cycles to prove the savings. We also consistently audit and optimize the bill, looking for additional cost reduction opportunities. Typically, our clients take about 15 to 20 minutes with us on a monthly review call.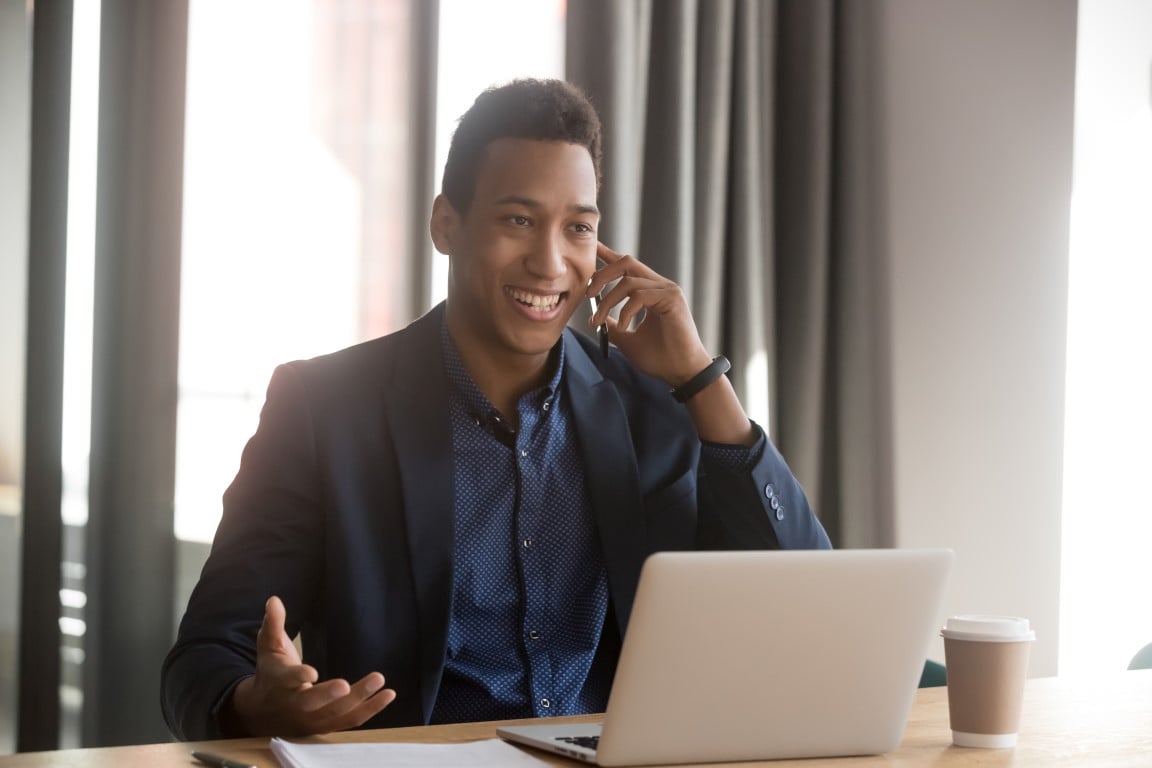 How Often Do Businesses Realize Telecom Cost Reduction?
JS: How often do you find savings? Every project? Most projects?

DP: We average 27% in savings across all engagements.

In our agreement, we have a 10% minimum savings guarantee. That's what we consider success. If we fall short, we allow a client to terminate the project, and there's no cost associated with anything we've done together.

If an organization has 150 or less mobility devices they pay for, about 75% of the time we can achieve large enough savings to make taking the next steps worthwhile. With 200 mobility lines of service or above, our success metrics go to 95%.

JS: So for larger companies, you're finding savings nine out of ten times? That's great.

DP: Overnight.

We average [only] one or two projects a year for organizations with 500 to 20,000 devices where we can't achieve that 10% [minimum] metric, because we do a prequalification, before we even sign an agreement. And because the client can reject or approve any recommendation, we have wiggle room. Even if a third of our recommendations weren't a fit, we're still going to exceed that 10% metric.

In rare cases, we notify clients upfront if we don't think we can. Or if it comes down to 11% or 12%, we'll let them know, and it's up to them if they want to take next steps.

JS: Could you give us a case study of a CenterPoint member you've worked with, and what the results were?

DP: We worked together on a project with a food service industry-based company that was using a third party to manage their mobility, with cost reduction as part of that relationship.

When you [at CenterPoint] introduced us, their telecom procurement spend was about $120,000 a month with one of their vendors. We were able to identify $68,000 in savings opportunities.

Now, after the approval process, that $68,000 got reduced to $62,000, based on the recommendations they wanted to go forward with. But it was [still] an over 50% reduction as the initial opportunity we're going to be able to drive, despite the fact that they had somebody managing their mobility who was supposed to be helping with cost savings and mitigation.

JS: That's a great example—50%. You can't beat that very often. In today's environment, people are excited to find 4%, 5%, or 6% savings. To come in and save 20%, 30%, or 40% on something they're already buying—that really is a great tool.
Let CenterPoint Help You Spend Less on Telecom Procurement
CenterPoint is a group purchasing organization (GPO) negotiating and managing contracts with enterprise-level best-in-class terms for products and pricing.

Through our relationships with companies like OpDecision, we can help you realize significant savings in your telecommunications procurement. CenterPoint members can see a telecom cost reduction of 15% or more, without switching their carrier or equipment.

Reducing telecom costs even in today's uncertain market is possible. Don't keep letting high bills bite into your bottom line. Contact CenterPoint today—online, or by calling (866) 229-6205—to start your telecom cost management and reduction.